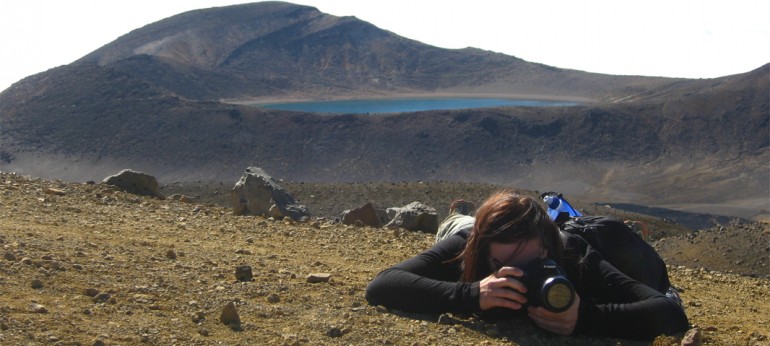 How I Got Here
I really like stories that involve a good plot twist. Often we have these in real life– you're headed down some kind of predictable path, then wham! You're off in a different direction. This is what happened with my career.
Let's go back to my university days for a moment. I was given a kind of unique opportunity to create my own degree, which sounded super cool to my 18 year old ears, so I chose to study 20th Century Culture, as a double major with English. This lead to a lot of very fun and interesting courses for me, along with a realization that I'm quite a visually oriented person (art history and photography were particularly gratifying). However, like most arts degrees, there was no clear study-this-then-get-a-job-here moment for me, especially given that my degree was made up, when you get right down to it. Teaching and law school were my predictable options, but I just wasn't sure.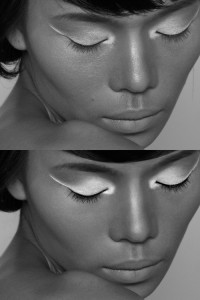 So what happened? I was lucky to be living with a good high school friend of mine at the time, who had decided to wrap up her degree early and study to be a make-up artist. When I think back, I was definitely influenced by her decision to leave a traditional career path for something she truly loved. At the time, I was enamoured by fashion photography and decided, after graduating, to take a stab at making a living at it. I'll be honest – at the time I was so afraid of failing and what others might think of that failure that I never really jumped in fully. However, I did start assisting a local photographer and realized that I enjoyed and had a talent for retouching (before and after on the left). It was very technically satisfying for me, without the organizational pressure of running a photo shoot.
Also at the time, I was itchy to travel. I had grand plans to see the world that luckily I was able to follow through on. My now husband and I were just at the start of our relationship and decided to set out on an adventure beginning in Taiwan then covering the better part of South East Asia, Australia, New Zealand (where the above photo was taken), India, Russia and Ukraine, spanning around a year and half. This trip completely changed the things I felt were important. While I still enjoyed looking at fashion photography, I learned that I needed to put my time into practical enterprises that were more helpful to people.
Sweet Side was born after this trip. I began to tackle small design projects and realized how much I enjoyed the balance of creativity and practicality that is inherent to graphic design. Today, I handle projects big and small, from basic business cards to multi-page websites to full magazines. I enjoy just about every aspect of running Sweet Side, from the projects to the people, and I feel very lucky that I happened upon a career path that is so satisfying.
Thanks for reading!